Careers
Students are supported throughout their time at Iveshead in accessing careers advice and information.  This is through a number of initiatives such as attending careers fairs and participating in experience days.  A full breakdown of our careers provision is available to view here.
All students in Y11, Y12 and Y13 have access to the dedicated Careers Google Classroom – here students can find information about College open days, Careers events, Apprenticeships and local job opportunities.
Our Provider Access Statement is available to view here.
Our Four Main Careers Areas:
Start Profile
All students have been set up with a 'Start' account which can be used to research career paths,employability skills and even carry out virtual work experience. Students can log on with their school email and if they do not know their password they can go through the forgotten password protocol.
Events and Activities
Skills Builder
Skills Builder have set up a Home Learning Hub, so that teachers, parents and students can easily and freely access essential skills building resources from home. You can click into a range of activities aimed at different age groups, linked to eight key life and employability skills. See: https://www.skillsbuilder.org/homelearning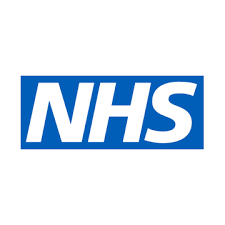 There are over 350 job roles in the NHS, a growing sector of work as trends show that we are living longer, but with more complex health conditions. Young people and adults can explore the wide range of roles, and do a fun quiz to see which roles they are best suited to on: https://www.healthcareers.nhs.uk/explore-roles 
Meet our alumni
In this section you will get to hear about some of our fantastic former students.  We will share their journey into the world of work or their next steps in education or training.  We are very proud of our alumni and that many give time to come back and talk to our students.
Are you a former student from our school? We'd love to hear your story and perhaps feature you on our website or invite you to call back to our school and talk about your career pathway.  There are lots of ways to do this but have a look at our Employer Area for some ideas and do get in touch!
More Resources
Here are some websites and resources which students will find helpful and of interest:
https://www.how2become.com – How2Become.com is the UK's leading careers and educational information and development website. From here, you can learn how to write a CV, how to complete an application form, how to pass psychometric tests and also how to pass any job interview.
www.nationalcareersservice.direct.gov.uk – offers impartial advice on CV writing, career routes and access to specialist careers advisors.
www.ucas.com – information regarding Higher Education.  You can research courses and entry requirements.
www.apprenticeships.org.uk – lots of information on apprenticeships, vacancies are also posted here.
www.leicesteremploymenthub.co.uk/job-seekers/apprenticeship-interviews-service – Apprenticeship Interview Service
www.prospects.ac.uk – graduate careers information and vacancies.
www.notgoingtouni.co.uk – information on alternatives to full-time Higher Education.
www.nhscareers.nhs.uk/ – NHS Careers. Lots of information on the different careers within the NHS.
http://recruit.college.police.uk – Lots of information on the different careers in the Police.
RAF Recruitment Presentation